The Ledger section in TSM4 has been in it's temporary TSM3 placeholder mode until now. We've done a lot of work on the section and are proud to share with you the progress we've made on the powerful new tool that became of Accounting. The three updated sections you will find in the new Ledger are Revenue, Expenses and Failed Auctions. You will find they feel similar to their TSM3 counterparts, but with the much better look of TSM4.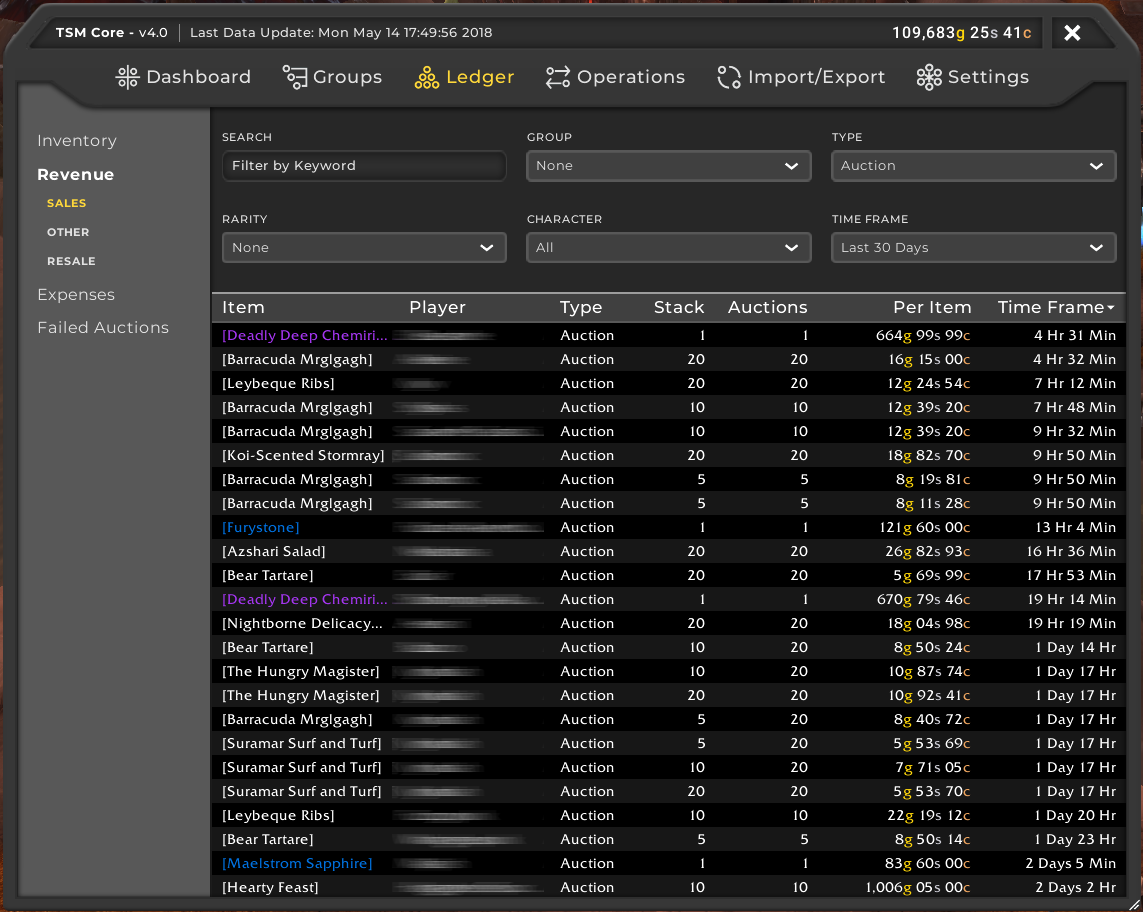 You'll find that the Inventory viewer isn't finished yet. We hope to bring it to you soon. Until we do, we hope that you explore the Ledger update, and let us know what you think.
Hopefully you are as excited about the changes we are making to the Ledger in TSM4 as we are. To give these changes in the hands of more goblins as soon as possible we are also sending out a massive new wave of TSM4 beta invites every day this week. If you'll be one of the lucky goblins joining us in the TSM4 beta, you'll receive an email from us at the address associated with your TradeSkillMaster account. In this email, you'll also find a link to an article on our knowledge base that explains how to setup your TSM app to access the beta and how you can join the #beta channel on discord, which is the dedicated place for feedback and questions pertaining to the TSM4 beta.
If you're not already signed up, go ahead and sign up for the TSM4 beta here. If you like what we do and would like some extra functionality, please consider becoming a TSM premium user. It includes priority access to all of our betas, including TSM4.