The TradeSkillMaster 4.10 Beta is sadly drawing to a close, but that means the public release is imminent!
Over the last 7 weeks, we have had more than 10,000 beta participants, who shared 8,500 comments or pieces of feedback and received a total of 15 addon updates containing 250 individual additions, changes or fixes.
In our mission to provide the very best tool to execute your gold-making strategy, we're proud of the massive step forward we are taking from the original release of TSM 4 to today in what has been a very stable beta test of version 4.10.
Stable enough that we're ready for a full release on Sunday, September 6th at 10AM Pacific! As part of the public launch, we'll be hosting a "live" Q&A session with the TSM Team on our Discord server at 2PM Pacific time – read on to find out more.
To recap on some of the major updates and what to expect in TSM 4.10, check out some of our previous posts including:
A brand new and improved user interface, with colour themes!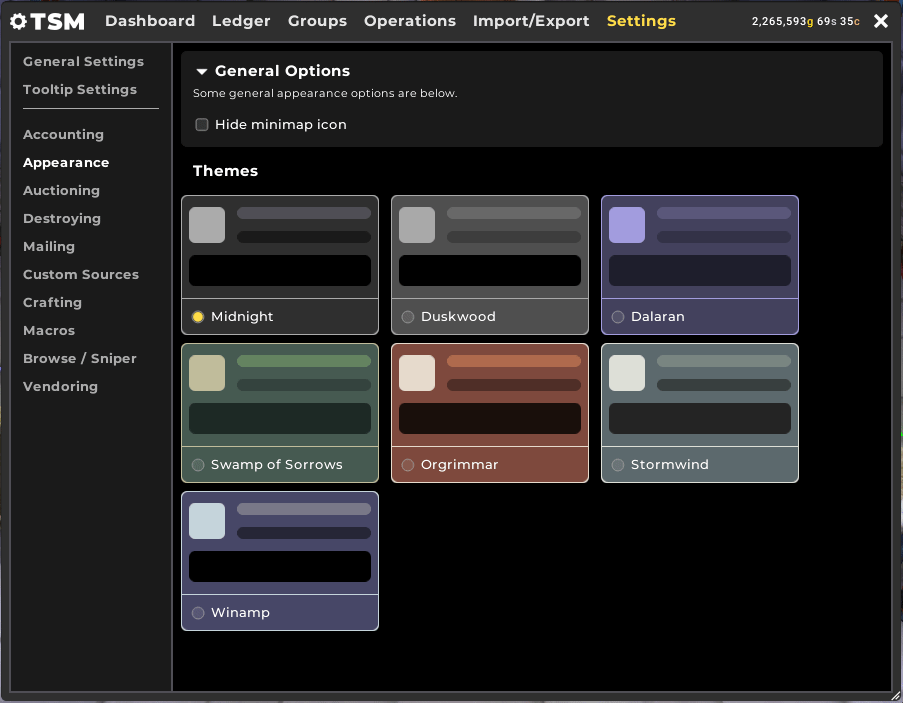 New price & value sources usable in more places, with validation!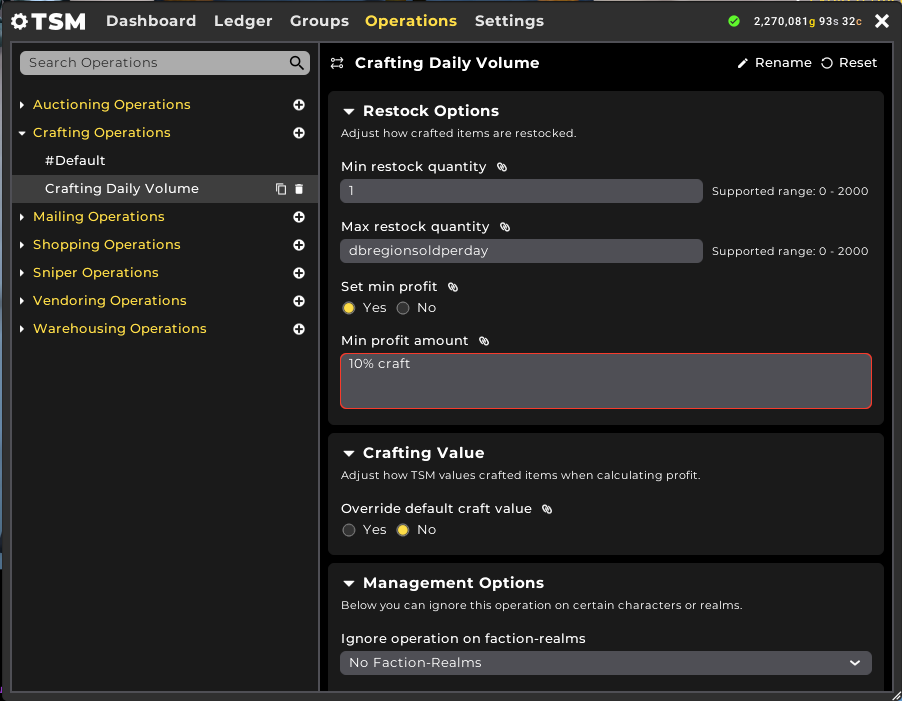 Searching for any ungrouped item in the game, in the Base Group!
And much, much more! Check the full Change Log for the details.
"Live" Discord Q&A Session
For previous launches and announcements we have hosted several AMA sessions on reddit with TSM Founder Sapu, you can check those out here and here.
This time around we wanted to do something a bit different, so we're going to collect Questions on reddit ahead of a live Answer session on our Discord server with the full TSM Team! This will begin at 2PM Pacific time on Sunday, September 6th 2020 (find your timezone here).
Who will be there?
Answering questions from the team will be:

Sapu – TSM Founder & Lead Developer
Resike – TSM Addon Developer
Muffin – TSM Backend Developer
H3GGERS – TSM UX & UI Designer
sigsig – TSM Frontend & Application Developer
Butchmonkey – TSM Application Developer
magurokun – Unannounced TSM Project Developer (Sneak peek!)
Gumdrops – TSM Community & Support Manager
How do I submit questions?
Submit your questions to this reddit post before Saturday, September 5th 2020 for your question to be considered. We may not get to all of them live, but the team may comment on reddit afterwards too.
Where do I listen to the answers?
Join our Discord server, and join the voice channel in the TradeSkillMaster category at the time of the event!
Thank You!
Some of you may not have had a chance to check out the Beta version, so as a thank you for your support you can sign up to the Beta in the final days leading up to the full release, and get an instant invite to get started with 4.10 early!