The TSM4 beta is always evolving and today we have some updates to share with you. We've been working hard to get TSM4 closer to release. While there is still a lot of work to be done, we're excited to share our latest progress. There are a few big new features that we've been focussing on and will go through in this blog post.
New TSM4 Beta Features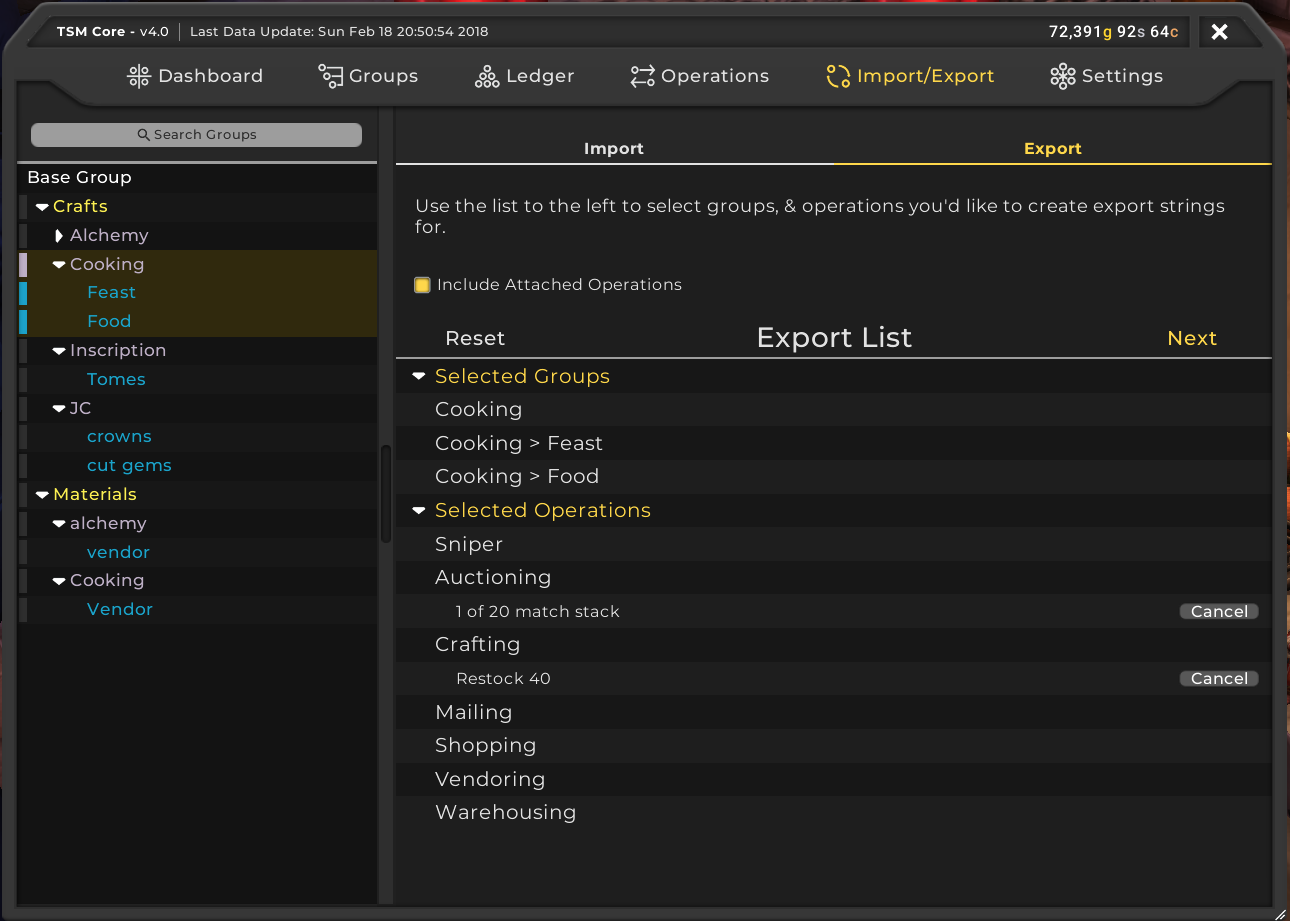 Moving functionality from TSM3 to TSM4 is a big part of the massive project that is TSM4. Importing and exporting of groups and operations are features used by many of our users on a daily basis. There are many enhancements planned for the export feature in TSM4, and we've made great progress towards implementing our vision for an awesome export feature. With this latest update, we've implemented the brand new TSM4 export UI which makes it as easy as possible to export groups and operations. This is a feature which we will continue to build on and improve as we get closer to the release of TSM4.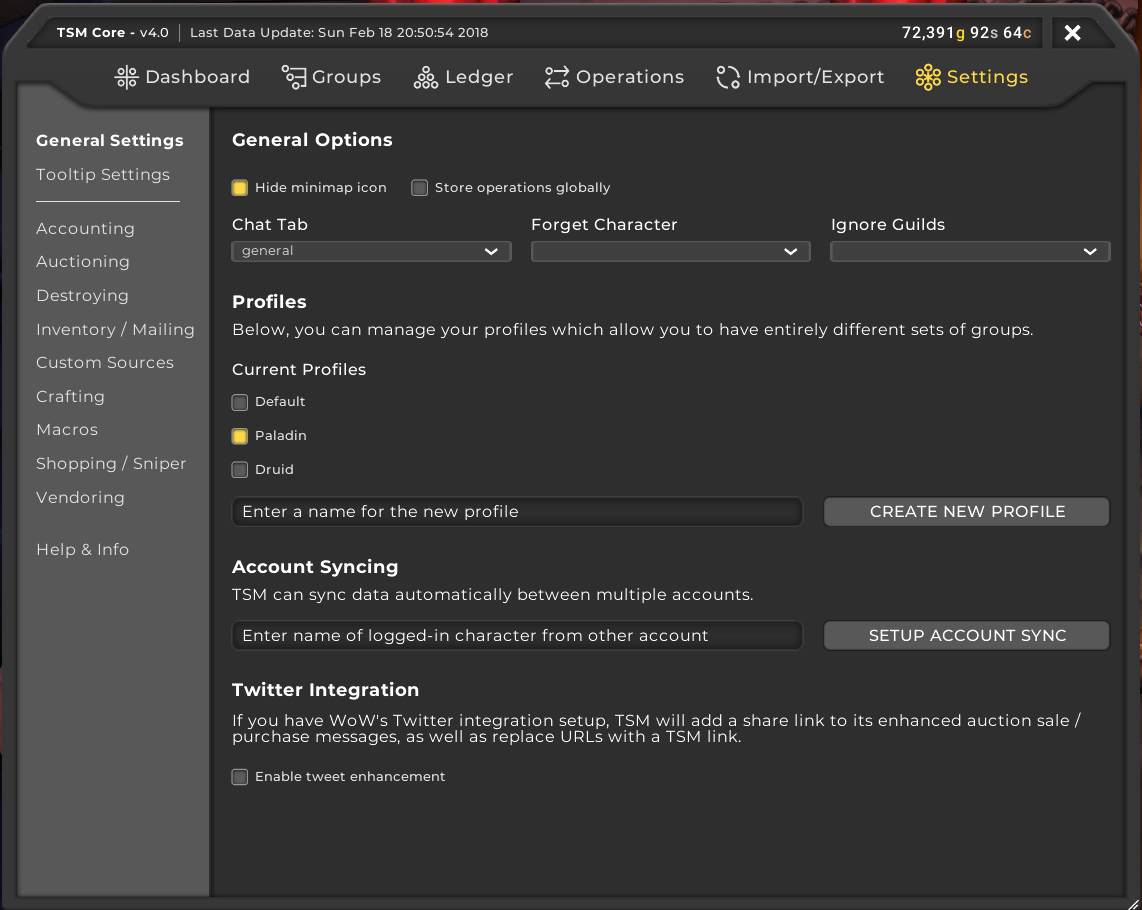 Many pieces of TSM4 are still in TSM3 placeholder mode. In this update, we've removed the TSM3 placeholder settings and replaced them with the new, fully-implemented TSM4 equivalent. With the various settings there are to configure TSM, we've had a real good look at our settings window and completely reorganized the settings tab. Navigating to find the setting you're looking for might take some getting used to, but should feel far more intuitive.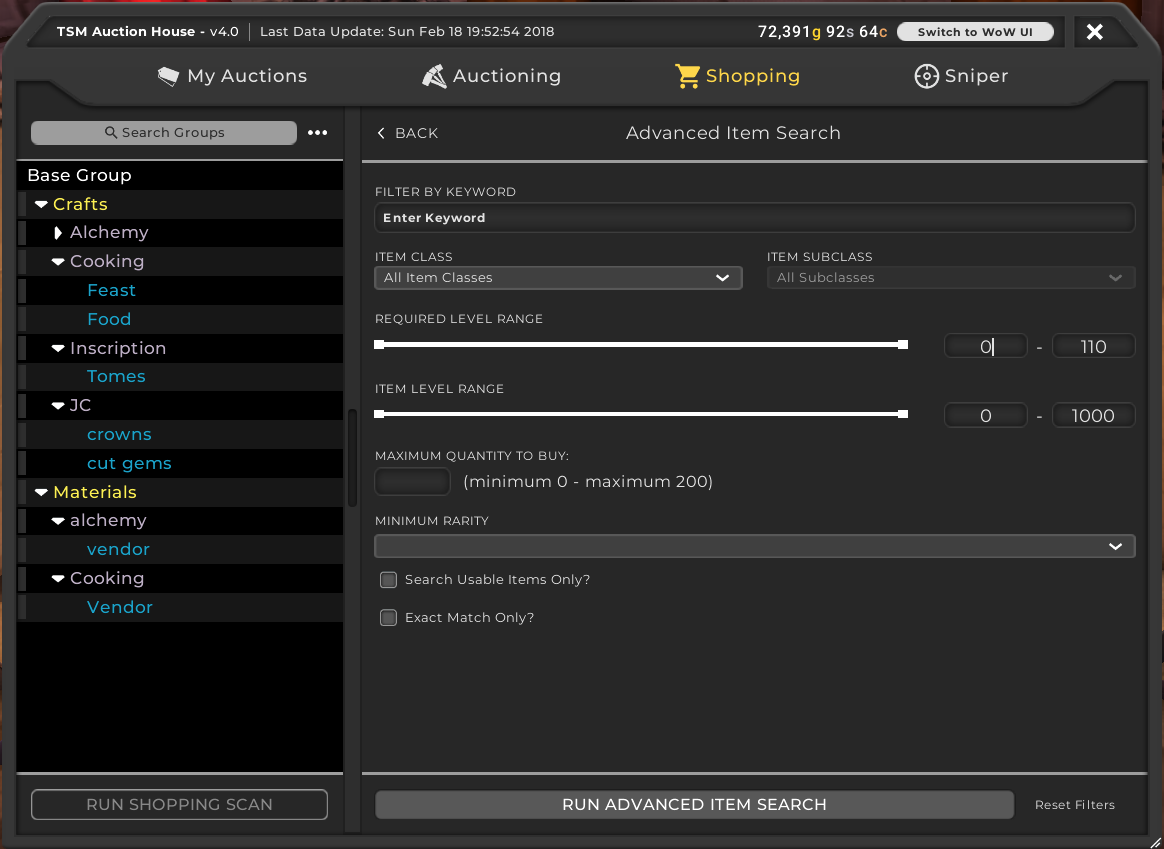 The shopping advanced item search UI was in an interesting situation where it was inheriting the TSM4 looks, but it hadn't actually been fully finished from a UI perspective. With this new update it's been rewritten and you'll see that everything looks much better and aligns with the overall look and feel of TSM4.
New Beta Invites
TSM4 is a massive project, and it's great to see how many people are already enjoying using it as part of their gold-making routine. At the same time our beta testers have been sending many bug reports our way, which help out greatly in ensuring that TSM4 will be as stable as possible once it launches. With the big new changes we've announced above, we'll be pushing a staggered wave of invites over the course of the next seven days to get a bunch of new people into the beta to try them out. If you haven't signed up for the beta yet, you can do so here to reserve your spot in line for future beta invite waves.
In short, TSM4 is constantly evolving, and we're spreading the love by sharing some great new updates with you as well as sending out our biggest wave of beta invites yet! If you like what we do and would like some extra functionality, please consider becoming a TSM premium user. It includes priority access to all of our betas, including TSM4.